Record & CD Reviews - Freddie Hubbard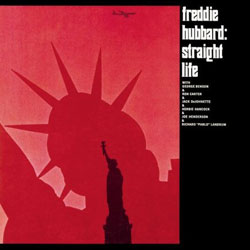 Straight Life (1970)
by
Freddie Hubbard
User Rating: 4.0 (1 total) [ Add Your Rating! ]
James Garfield (4/5):
I'm listening to Herbie's solo in "Mr. Clean" right now (6:40-9:37), and his Fender Rhodes tone is a classic example o...
[ read more ]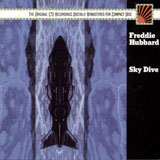 Sky Dive (1972)
by
Freddie Hubbard
User Rating: 4.7 (4 total) [ Add Your Rating! ]
Juergen Martens (5/5):
Sad news to end 2008 was that Freddie Hubbard passed away at age 70. More than enough reason to give his 1972 release...
[ read more ]
Page: 1