"White Leather" MIDI Mark I
owner: Sam White



When I bought this beautiful 1977 RHODES Mark I 88 from a flat-sharing community in 1985, it was covered with white leather. (nice trip and good idea!?)

Demo Song: "Nightblues" by Sam White

(MP3, 2.5 MB)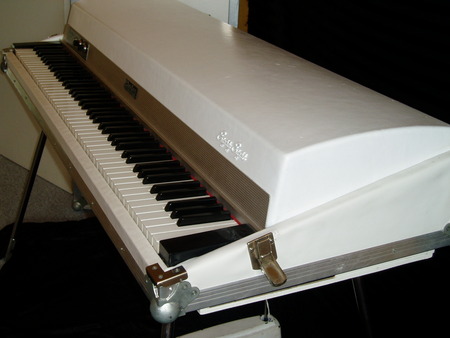 In 2001 I decided to put in a MIDI controller to use it on stage with samples and synth.